It's a phrase everyone's using these days from insurance companies to money-saving experts to, most recently, the motor industry as a whole. In July, the Society of Motor Manufacturers and Traders (SMMT) announced a campaign aimed at saving UK motorists more than 6.8 billion every year. Their chief claim is that all motorists can match or beat the published fuel consumption figures for their vehicles and save up to 20% of their current fuel costs simply by driving more effectively. That's a typical saving of £200 per driver per year, and couldn't all of us do with an extra £200 each right now?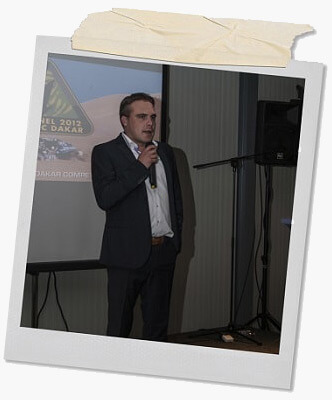 ACtronics, Ltd are proud to get behind this initiative, and keen to share more tips on how motorists can save money by running their cars more cost-effectively. For a car to run efficiently, and gain those extra miles per gallon, every component needs to be in perfect working order. Tyres need to be inflated to the correct pressure, oil and coolant levels need to be topped up, and electronic components need to be fault free.
As an example, the air flow meter on a Mercedes A-class can develop sensor faults which increase fuel consumption and can eventually lead to failure of the entire engine control unit (ECU). This can be a costly part to replace, especially if an original equipment (OE) replacement is bought from the vehicle's manufacturer. Drivers may be put off by the high cost of such replacements and continue to drive with the faulty sensor, so increasing the cost of motoring in the long-term to avoid an immediate expense.
Alternatively, high quality remanufactured parts can be obtained at much lower cost. Such components are designed to be at least as good as, if not better than, the equipment they are replacing. When surveyed, the majority of UK car dealers stated that quality is the most important factorin choosing where to buy replacement components above turnaround time and then price. Almost half of dealers in the same survey had no real perception regarding the quality of remanufactured parts, and this could be why so few are offering the option to customers.
Contrary to what some garages seem to think, remanufacturing is not the same as repair. When a part is sent for remanufacture, the damaged subcomponents are replaced with new replacements and only new semiconductors are installed. Remanufactured parts are thoroughly tested on custom designed machinery to ensure that they meet or exceed the standards of the originals. In some cases this can include redesign of the parts to avoid inherent faults which have been discovered in the original versions.
For all the reasons stated above, Motor Codes – the industry standards watchdog – makes no distinction between the fitting of OE and remanufactured parts in its guides to motorists and garages, while upholding the importance of providing a cost-efficient service. There is no reason, therefore, why garages should not offer all their customers the option of replacing damaged or worn-out original components with remanufactured versions.
And if you need any further incentive, remanufacturing is better for the environment, since less wastage goes to landfill, less energy is expended compared to making replacement parts from scratch, and lower levels of pollutants are released during the remanufacturing process (ACtronics are uniquely dedicated to filtering out pollutants from their processes).
All in all, there's no good reason not to use remanufactured parts, and plenty of reasons why using them will drive down the cost of motoring both at the point of repair and in terms of ongoing fuel savings.