Looking for a remanufacturing solution for Rover parts? Use the filters below to select the correct part. If the correct part is not listed, please contact our customer service.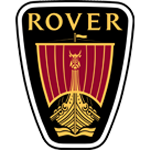 Haven't found what you are looking for?
Ask us for a quotation.
Or call us: 01206 849920
Get quote
No results found
Reset filter
Rover
The origins of the British car company Rover date back to 1878, when John Kemp Starley (1854-1901) and William Sutton founded Starley & Sutton in Coventry to manufacture bicycles. When Sutton left the firm in 1885, Starley sold bicycles under the brand name Rover. In 1896 he renamed his company Rover Cycle Company Limited. In 1902, a year after the death of the company's founder, Rover introduced its first own motorbike.
The first automobile was produced by Rover in 1904 and was called the Rover 8HP Single. This car featured a number of technical innovations, such as a water-cooled single-cylinder engine with a three-speed gearbox. In 1911 the company abandoned the single and twin cylinder design. Instead it introduced a new car, the Rover 12HP. Chief designer Owen Clegg, who had moved from Woseley, was involved in its development and had a major influence on the future direction of the Rover brand. Unfortunately, Rover went bankrupt in 2005 and the Chinese company SAIC bought up the parts. As a result, the Rover 75 model was sold for a while under the name Roewe 750, but has not been produced for several years.