ACTRONICS works with both main dealers and independent garages. That means there is always a Service Point close to you, a private individual. Search the map below and quickly find a garage that will be able to help you to have your defective ECU, ABS, instrument panel or other part remanufactured!
How does it work?
On the road again in 4 steps
Find a garage
Use the map above to find a garage near to you
Contact
Contact the garage and schedule an appointment
Remanufacturing
Have your garage send the part off for remanufacturing
Back on the road
Go back on the road safely and without problems
Why choose for remanufacturing?
With our remanufacturing concept, we are able to return defective electronic car parts back to their new condition. This allows us to offer a solution that is much cheaper (up to several hundred pounds) than a new unit and is better for the environment as well.
Parts to remanufacture
Our Service Points and Their Story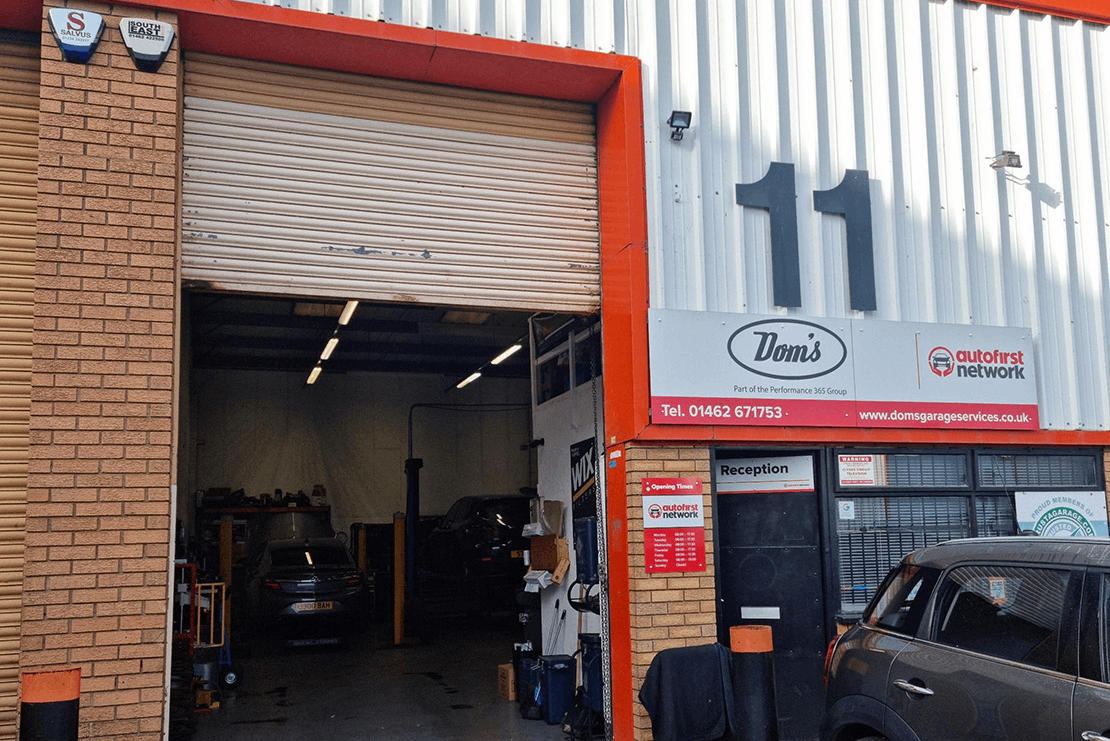 Dom's Garage
Certified ACTRONICS Service Point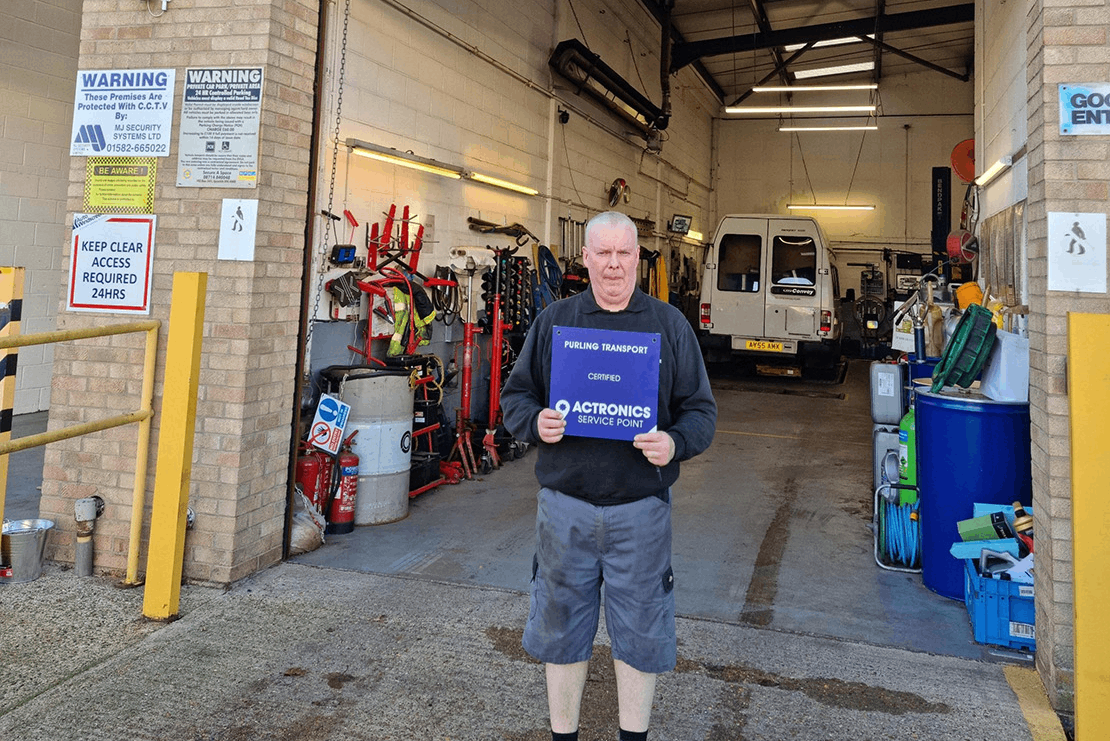 Purling Transport
Certified ACTRONICS Service Point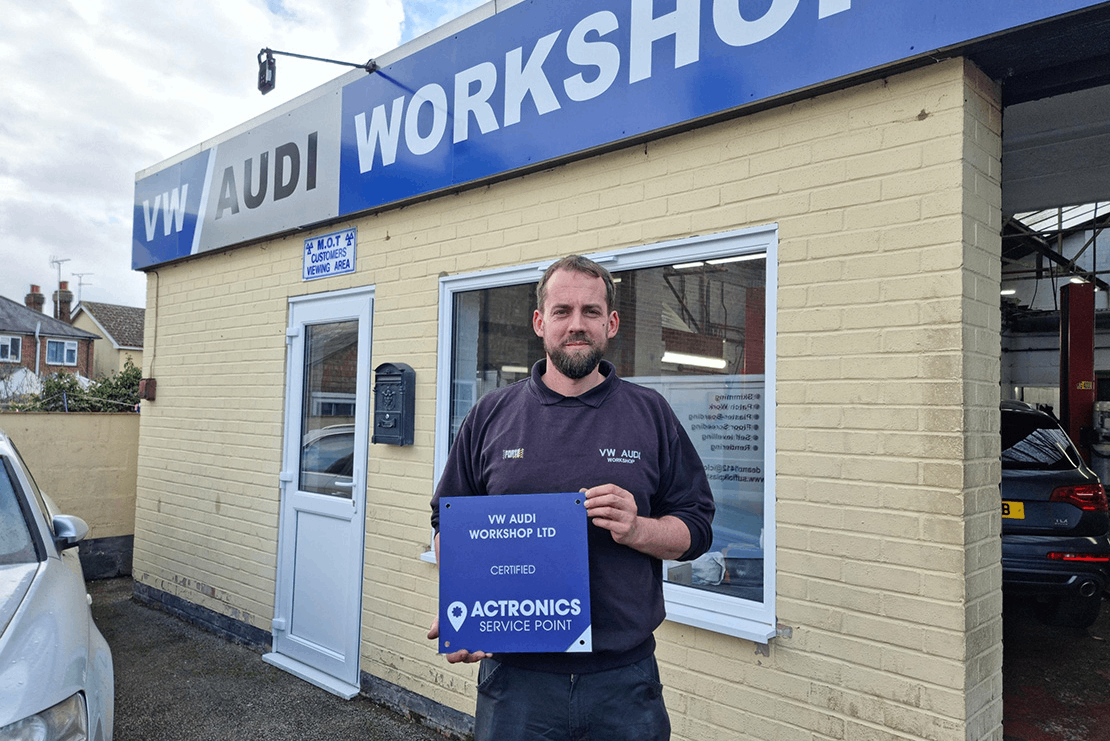 VW Audi Workshop
Certified ACTRONICS Service Point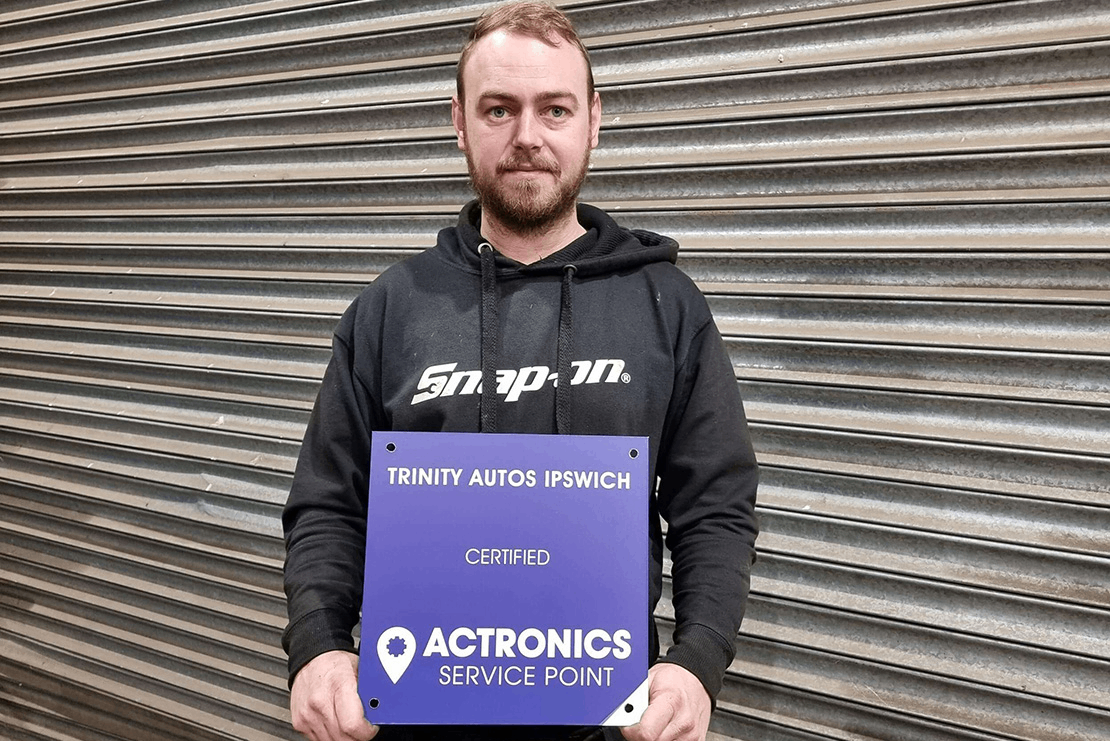 Trinity Auto Ipswich
Certified ACTRONICS Service Point
Curious about the interviews with our Service Points? Read here all the stories.
Register or deregister ACTRONICS Service Points
Are you an ACTRONICS customer and not on our map? Are your online contact details incorrect? Or are you on our map as a Service Point but you would not like to take advantage of the benefits? Please, go to "my account" or click the button below to update your details.