Trinity Auto Ipswich certified ACTRONICS Service Point
Lee at Trinity Autos in Ipswich has been trading since 2017 and has been working with ACTRONICS since the start. The business is expanding year on year and is looking to get an MOT bay in the near future to add to the many services he offers at present.
The current services Trinity Autos offer are:
General Servicing and Repairs
Diagnostics
Re-Mapping
Tyres
DPF Cleaning
Wheel Alignment
Air Conditioning Servicing
Where did it all start?
Lee started off changing tyres from the young age of 8, whilst helping his dad and the automotive trade has been in the family for many generations.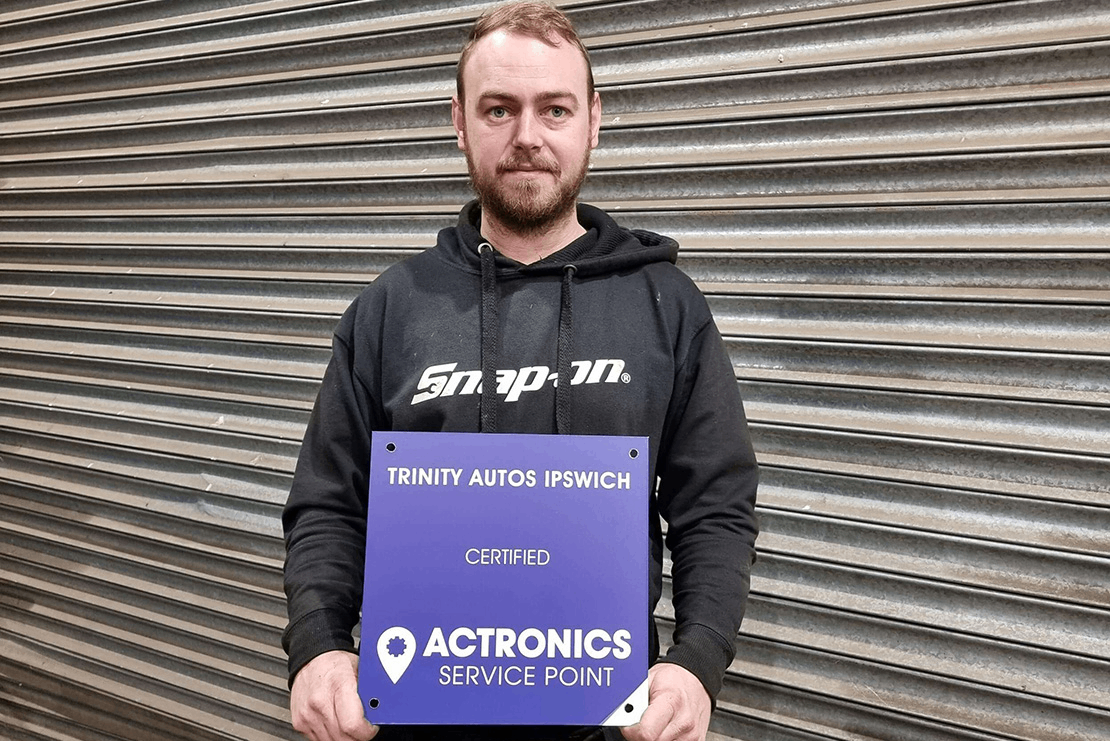 He always shows true dedication to all his work and endeavours to get to the bottom of any faults he comes across. He will always aim for repair or remanufacture of parts to ensure he keeps the cost to the customer down as much as possible.
What are ACTRONICS Service Points?
The ACTRONICS Service Point Program is free for garages and offers many benefits without them having to do anything! That means:
You are visible on the ACTRONICS website on the Service Point map that is viewed by approximately 100,000 visitors every month
You will be directly connected to private individuals who visit our website
As an ACTRONICS Service Point, you show that you care about revision and therefore also about sustainability. An important selling point nowadays!
You will benefit from special promotions and offers in the future
Are you an ACTRONICS customer, but you are not on the map? Are there wrong contact details online or are you on the map as a Service Point and do you not want to take advantage of the benefits? Then go to "my account".