VW Audi Workshop certified ACTRONICS Service Point
VW Audi Workshop are independent VAG Specialists along Woodbridge road in Ipswich. They concentrate on all VW, Audi, Seat and Skoda cars, but also catering for all makes and models.
The type of services the VW Audi Workshop offers are:
MOT Tests
Servicing and Repairs
Diagnostics
Air conditioning servicing
Battery check and change
Brake Discs and Pads
Cambelt replacement
Clutch and flywheel
Automatic transmission servicing
The Man Behind it all
Peter at VW Audi Workshop took-over the company over 10 years ago and since then has always used ACTRONICS. He has developed the business since taking over and expanded his customer base each year.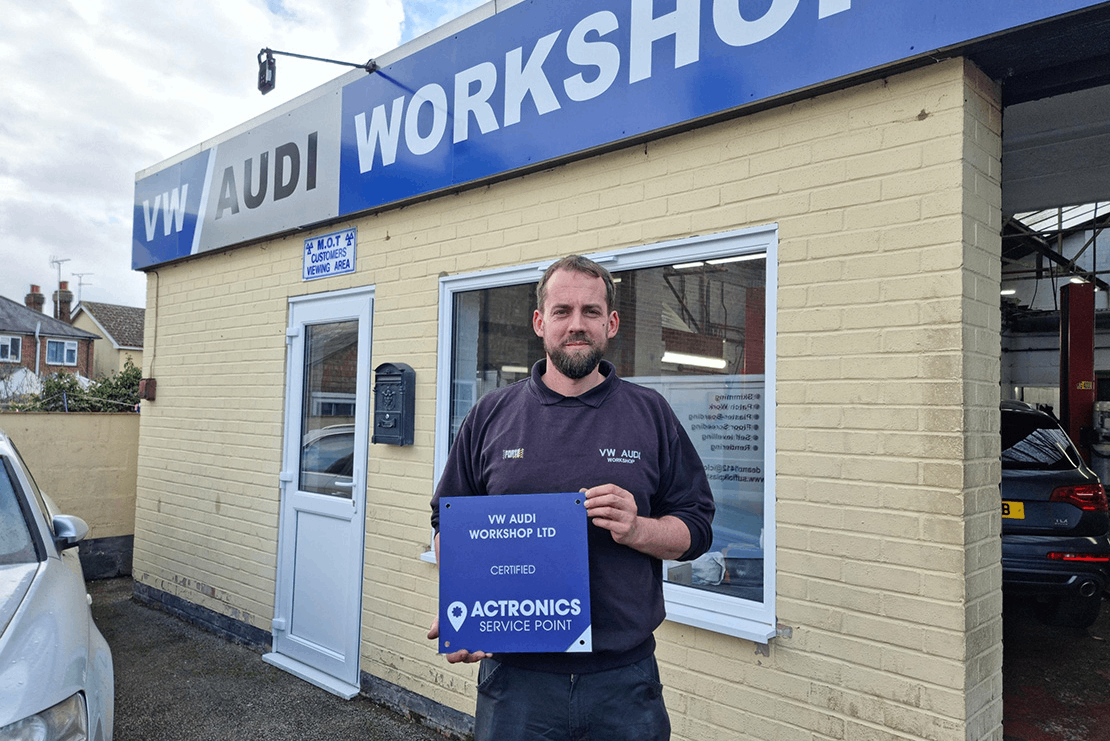 Peter's dad was a mechanic so Peter himself has always had an interest in all things cars from an early age and got straight into the trade from school. Starting as apprentice with Renault he has been able to train from dealer level progressing with multiple high level training courses along the way.
Pride in their Work
Peter and his highly experienced team take huge pride in all their work and get regular recommendations from customers. They always try to keep customers cars on the road with maintenance and upkeep at reasonable prices.
Customer service and honesty is the key to VW Audi Workshops growth and they ensure to continue that for the future.
What are ACTRONICS Service Points?
The ACTRONICS Service Point Program is free for garages and offers many benefits without them having to do anything! That means:
You are visible on the ACTRONICS website on the Service Point map that is viewed by approximately 100,000 visitors every month
You will be directly connected to private individuals who visit our website
As an ACTRONICS Service Point, you show that you care about revision and therefore also about sustainability. An important selling point nowadays!
You will benefit from special promotions and offers in the future
Are you an ACTRONICS customer, but you are not on the map? Are there wrong contact details online or are you on the map as a Service Point and do you not want to take advantage of the benefits? Then go to "my account".