ECUs

Magneti Marelli IAW 59F / 59M / 5AF / 5AM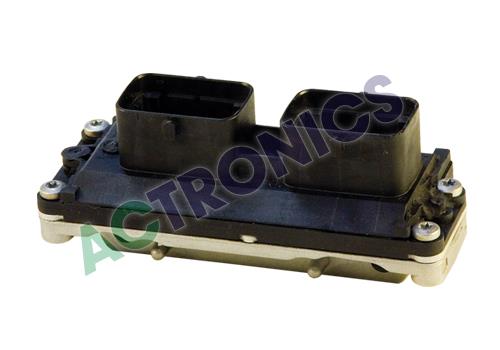 How we work
We remanufacture the part you send. Prices are exclusive of VAT and possible shipping costs. Offer only applies to garages and dealers and not to
individuals
.
Have your Magneti Marelli IAW 59F / 59M / 5AF / 5AM repaired?
The Magneti Marelli IAW 59F / 59M / 5AF / 5AM is an engine management system for the 1.1 and 1.2 8v (2000 to 2004) petrol engines used in vehicles from the Fiat group. How can the driver notice, there might be a problem with the ECU? A fault in the ECU might show as an engine failure light (MIL) illuminated on the instrument cluster. Various other messages can appear in the instrument cluster as well. The car can run in emergency mode, it can jerk or the engine might no longer run on all cylinders.
Possible defects and fault codes
The workshop can detect malfunctions of the ECU by a test drive, reading fault codes or measuring live data. It is important to check the ignition coil control from the ECU, as this is where most problems occur. The most common fault is the lack of control of the ignition coils from the ECU. This Magneti Marelli ECU is mounted on the throttle body and thus screwed onto the engine. As a result, the unit is subject to vibrations and heat, causing components such as ignition drivers and connections to fail.
Fault codes related to the loss of control of the ignition coils:
P0351 - Ignition coil 'A' Primary/ Secondary Circuit Malfunction
P0352 - Ignition Coil 'B' Primary / Secondary Circuit Malfunction
Effect on different parts
An ECU malfunctioning will have a major impact on other control units in the vehicle. It is possible that the vehicle has no power, the engine no longer runs properly or does not start at all. Furthermore, there may be error messages in, for example, the ABS, TCU and instrument panel.
Risks
A faulty ECU can - depending on the severity and influence of the internal fault - cause complaints such as the engine not starting or running irregularly. Loss of power and an illuminated engine failure light (MIL) might be noticed. Failure to repair the fault can lead to MOT failure and or engine damage.
Disassembly and assembly
Always remove the ECU according to the manufacturer's instructions. Always remove the ground [-] terminal from the battery before removing the ECU. This prevents any damage due to polarity reversal. Always follow the manufacturer's instructions when installing the unit. ACtronics also always sends a code card with instructions to get the ECU operating in the car after the remanufacture. Always follow the instructions on this code card. Clear any fault codes that might be present.
Remanufacture solution
Once received the unit will undergo an Entry Test (ET). When the faults have been detected, the ECU will be remanufactured. When finished, the functional End Of Line (EOL) test awaits, here the unit is checked if the reported faults have actually been resolved and if the ECU is functioning properly again.