Avanti Autos certified ACTRONICS Service Point
Avanti Autos are the place to go for all Alfa Romeo, Abarth and Fiat owners. The team here have well over 60 combined years of experience in these vehicles and there is next to nothing they do not know about these cars. They serve customers covering the whole of the East Anglia with customers even coming from further afield due to their excellent reputation.
Key services they offer are:
Car Servicing
Fault Diagnostics
Engine and Gearbox overhauls
Air Conditioning
Ally Wheel Refurbishment
Suspension
Timing Belt & Chain Replacements
Wheel Alignment
The Main Man
Mario started with an apprenticeship within Alfa Romeo back in the 80's leading to be the Master Technician with a dealer. By 2000 he was Alfa Romeo's UK technical training instructor and from there went onto form Avanti Autos in 2006. As you can tell from this there is literally nothing that he hasn't come across with these Italian vehicles.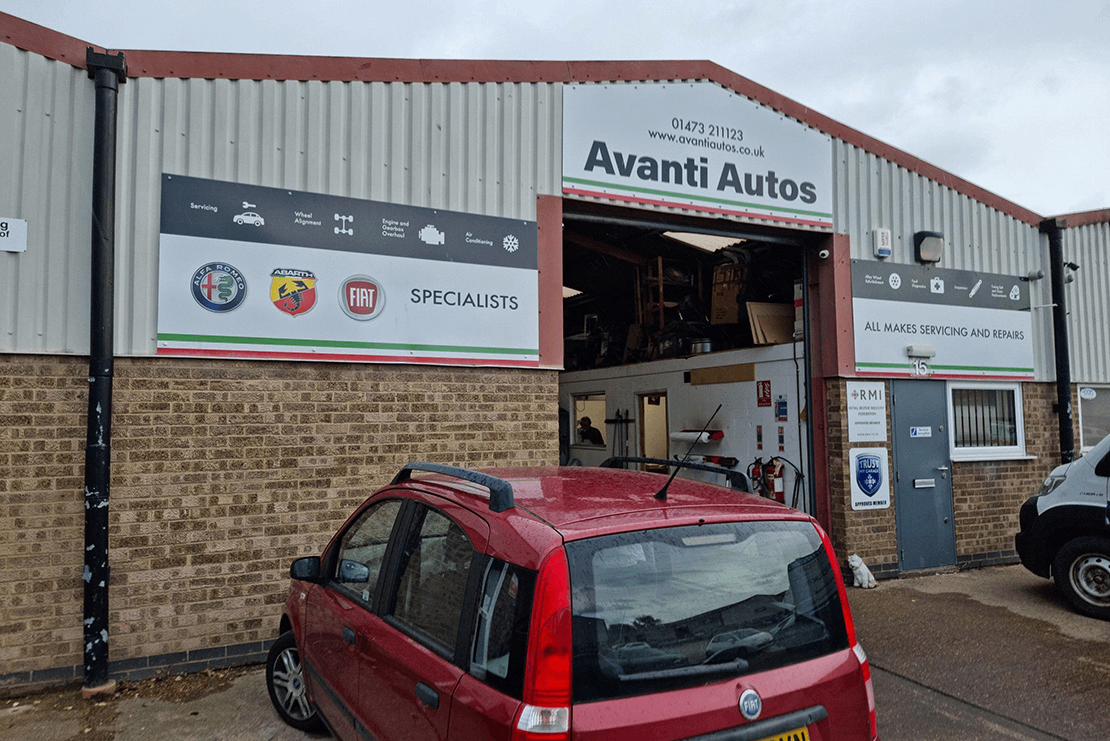 The Team behind the Man
Along side Mario he has Peter and Matthew who have both worked with Mario for over 10 years. Peter worked with Mario from the 1990's in an Alfa Romeo dealer which then changed to Citroen, of which Peter was then the Master Technician. Matthew on the other hand has vast experience with Jaguar, Land Rover, Vauxhall, and Renault. The three together make an excellent team to ensure all customers' needs are catered for.
What are ACTRONICS Service Points?
The ACTRONICS Service Point Program is free for garages and offers many benefits without them having to do anything! That means:
You are visible on the ACTRONICS website on the Service Point map that is viewed by approximately 100,000 visitors every month
You will be directly connected to private individuals who visit our website
As an ACTRONICS Service Point, you show that you care about revision and therefore also about sustainability. An important selling point nowadays!
You will benefit from special promotions and offers in the future
Are you an ACTRONICS customer, but you are not on the map? Are there wrong contact details online or are you on the map as a Service Point and do you not want to take advantage of the benefits? Then go to "my account".