United Vehicle Services Ltd certified ACTRONICS Service Point
United Vehicles are based in Unity Street in Ipswich, servicing and repairing all makes and models of cars, vans, and campers. Tackling basic services all the way to complex electronic fault finding.
The type of services that United Vehicle Services offer are:
Car/Van Servicing
Mechanical and Electrical Repairs
Tyres and Brakes
MOT's including Class 4A
Full engine repairs
Air Conditioning
Batteries
Collection and Delivery within the Ipswich and Stowmarket areas
How it all started
Dan and Simon formed United Vehicles back in 2011 combining their existing businesses to create what has become one of the most recommended garages within the Ipswich area. Both Dan and Simon started with dealer apprenticeships leading onto BTEC HNC in Motor Vehicle Technology and continuously invest in training and developing themselves. With an additional 4 technicians/mechanics there is over 100+ years' experience here meaning there is very few problems they have not come across and if there is something they endeavour to get to the bottom of it.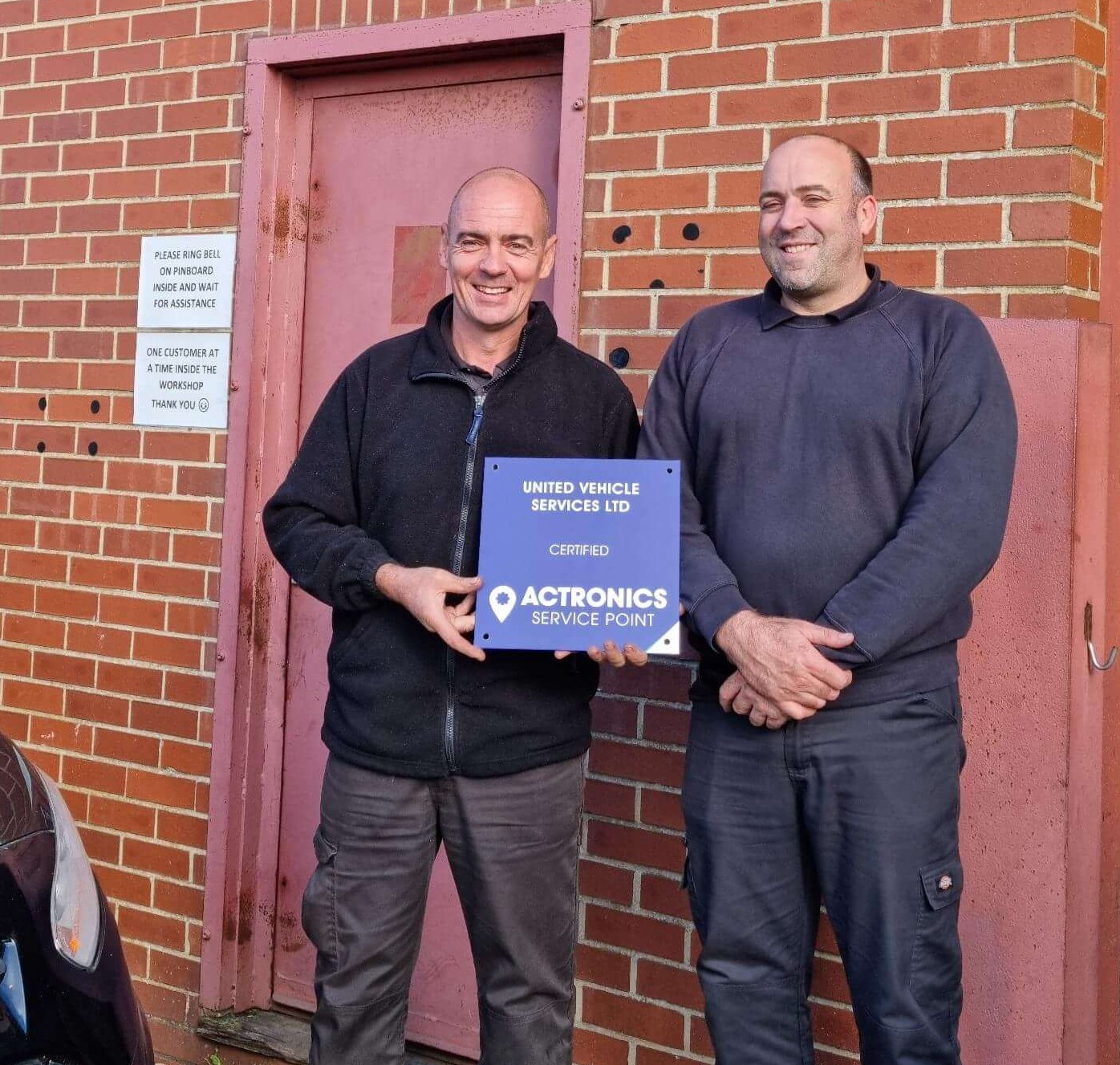 What makes United Vehicle Services stand out from the rest
They specialise in vehicle diagnostics for all electronic faults. These days electronics faults are more and more challenging and tricky to find but Dan and Simon have all the necessary equipment, diagnostics tools and experience to deal with this. Both Dan and Simon love the challenge of finding the solutions to the most difficult of faults that others can't.
So along with the need to find the trickier tasks they also ensure they have great communication with customers at all times and with a local collection and delivery service they really do put the customer first ensuring all their needs are met.
United Vehicle Services Ltd
01473 806121
www.unitedvehicleservices.co.uk
uvsipswich@gmail.com
What are ACTRONICS Service Points?
The ACTRONICS Service Point Program is free for garages and offers many benefits without them having to do anything! That means:
You are visible on the ACTRONICS website on the Service Point map that is viewed by approximately 100,000 visitors every month
You will be directly connected to private individuals who visit our website
As an ACTRONICS Service Point, you show that you care about revision and therefore also about sustainability. An important selling point nowadays!
You will benefit from special promotions and offers in the future
Are you an ACTRONICS customer, but you are not on the map? Are there wrong contact details online or are you on the map as a Service Point and do you not want to take advantage of the benefits? Then go to "my account".