Who would guess: even Tesla parts can be remanufactured by ACtronics. Currently we only have a remanufacture option available for the ABS units of the Model X and Model S, but more parts will follow soon.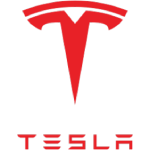 Haven't found what you are looking for?
Ask us for a quotation.
Or call us: 01206 849920
Get quote
No results found
Reset filter
About Tesla
What can we add about the revolutionary Tesla that has not been said yet on Twitter? Elon Musk is happy enough to share his thoughts with the world and this creates a lot of exposure, positive as well as negative. Even though the controversial notifications about Tesla frequently cause turmoil, the company is doing very well. The current market value of Tesla, Inc has market value of over 100 billion dollars, more than Ford and General Motors combined. Well done.
Models that ACtronics can remanufacture for:
Model S: Bosch 9.0 ABS / ESP
Model X: Bosch 9.0 ABS / ESP