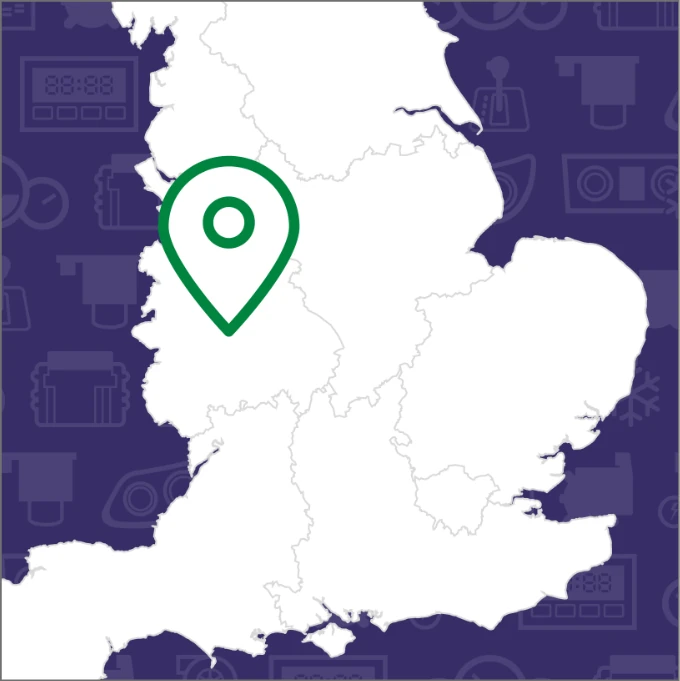 ACTRONICS Approved Garages in Birmingham

If you're looking for ECU repair in Birmingham, check out our list of accredited
workshops and mechanics, who are approved to install ACTRONICS' remanufactured components.
Our range of remanufactured solutions can be installed more quickly, and are up to 80%
cheaper than regular components and industry-standard fixes. As the European leader in
remanufacturing, you can rest assured knowing that your revitalised ECU has had extensive
R&D put into the processes behind its revival, and that we personally approve of the
mechanic and garage installing your remanufactured ECU.
Our partners in Birmingham have extensive experience with our remanufactured
components and will help fix your faulty ECU for 80% less than the price of replacing a new
one, and in less time.
Monument Motor Services Ltd
Monument Motor Services is a family-run business providing a professional, efficient and reliable service. They repair and service all makes and models of vehicles, including classic cars. They also provide MOTs for Class 4, 5L and 7 vehicles (car, minibuses and light commercial vehicles) as well as diagnostics and advice for electrical components.
Do you need a repair solution for an electrical component in your car? Get in touch with Monument Motor Service's team to see if ACTRONICS' solutions can help you get back on the road.
We can remanufacture a wide range of electrical components

Here are the parts we work on:

ACC


BCU


Info Displays

Instrument Cluster

TCUs

Throttle Bodies
How does it work?

Getting you back on the road in four simple steps:

Choose an ACTRONICS-
approved Birmingham
garage from the list above
Contact the garage and inform
them about your issue and
schedule an appointment
We'll work with the garage to fix
your faulty ECU component and
ship it back
Have your remanufactured ECU
component installed by the
garage
Why choose ACTRONICS
High Quality
48-Hour Turnover
Two-Year Warranty
Our components are manufactured to
the highest standard and tested
meticulously at our R&D Centre
We strive to fill remanufacturing orders
within 48 hours, allowing you to get back
on the road faster
All our remanufactured components
come with a two-year warranty as
standard
Large European Network
Market Leader
Sustainability
We have hundreds of partner garages
and dealerships across the UK and
Europe, and our remanufactured
solutions are installed in thousands of
cars every year
With over 20 years of experience in the
world of automotive remanufacturing, we
are the knowledge leaders across Europe
Remanufacturing saves on resources and
energy, and reduces landfill. It's the
sustainable, affordable alternative to ECU
replacement
FAQs - How does the remanufacturing system work for me?
1. Once you've identified that there is something wrong with your car, you can take it to any of our accredited Service Point garages and dealerships. You can choose from the list of ACTRONICS-approved establishments by searching on the map widget, or entering your postcode to find your nearest Service Point.
2. Schedule an appointment directly with your Service Point and have your component looked at. If it is faulty and can be brought back to life with remanufacturing, the mechanics will remove the part and send it off to our labs for remanufacturing.
3. We will work on your faulty electrical component and improve its integrity and life-span. The component will then be shipped back to your mechanic within two days of receiving it.
4. Your mechanic quickly and easily fixes your remanufactured component to get you back on the road in no time.
When will I have to get in contact with ACTRONICS?
You will not need to get in touch with us at any point, we will communicate exclusively with your mechanic.
What is remanufacturing and why is it better than traditional repairs?
A typical repair involves replacing sub-components with brand-new ones. This doesn't address any other weaknesses or extend the life of other sub-components, so it is likely that it will need addressing again in the near future, and may need a complete replacement. This comes at a significant cost for the car owner and also demands more raw resources from the Earth to produce a brand-new component.
Remanufacturing is a more sustainable, more affordable process of fixing faulty automotive components. By identifying the inherent weak spots of certain components, our R&D specialists develop methods to strengthen those weaknesses and extend the life of your electronic component.
How much does a remanufactured component cost?
The price of repairing a damaged electronic component depends on the extent of the damage and the necessary remanufacturing. However, choosing to remanufacture is a more budget-friendly alternative compared to replacing the entire part.
At ACTRONICS, we offer cost-effective repair and remanufacturing services through our dedicated Service Points. Our specialised equipment and techniques guarantee the ECU is restored to its original state, saving you the expense of buying a new component.
Can a damaged electrical component be repaired?
Yes, the good news is that your electrical component can be fixed.
What's even better is that there is a cheaper alternative to simply getting a brand-new replacement: remanufacturing. This process ensures all parts of the ECU are fully tested and brought back to factory condition.
As part of our remanufacturing service, all our remanufactured components come with a two-year warranty for greater peace of mind.