Volvo V60 PHEV OBC 2013-2017: Promotion
Volvo V60 PHEV OBC 2013-2017: Promotion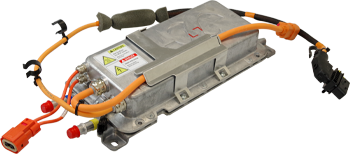 Did you know that your old and defective electronic car parts are worth money at ACTRONICS? In order to carry out our revisions as well as possible and to provide you with even better service, we are looking for defective car parts. For example, we are specifically looking for Volvo V60 PHEV OBC (Onboard Charger) 2013-2017 units.
To make sure your part is the right one, we've added a list of part numbers at the bottom of the page.
Did you find a part?
Please fill in the form below. We will then contact you as soon as possible. If you have any questions, you can reach us at 01206 849920.
List of Volvo V60 PHEV OBC (Onboard Charger) part numbers:
30659929
31394702
31453939
36003020
Parts with water damage, or parts that have already been opened, are excluded from this promotion.