Looking for a remanufacturing solution for Infiniti parts? Use the filters below to select the correct part. If the correct part is not listed, please contact our customer service.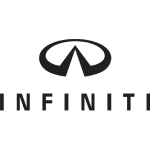 Haven't found what you are looking for?
Ask us for a quotation.
Or call us: 01206 849920
Get quote
No results found
Reset filter
Infiniti
parts repair
Infiniti is a Japanese car brand that was created in 1989 by Nissan as a separate brand specifically for luxury cars. Today, the headquarters is located in Hong Kong and the brand is sold in more than 15 countries around the world. However, the brand is especially popular in North America and China. In Europe you will come across Infinity less often. In Japan itself Infiniti's are offered under the name Nissan. From 1996 to 2002 Nissan also participated in the Indy 500 with the Infiniti brand.
We have several parts that we can rebuild for Infinity cars:
ABS units
Throttle bodies