Looking for a remanufacturing solution for Jeep parts? Use the filters below to select the correct part. If the correct part is not listed, please contact our customer service.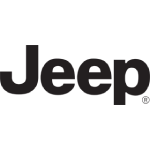 Haven't found what you are looking for?
Ask us for a quotation.
Or call us: 01206 849920
Get quote
No results found
Reset filter
About Jeep
Simple, Spartan but unbreakable. In every type of terrain. That is the best way to describe a Jeep. World War II created a demand for an all-purpose vehicle. The term 'Jeep' was used for new recruits or vehicles. This type of vehicle quickly gained a lot of popularity. After the war a civilian version was made that was available for normal customers. The sound of the name stuck, so these models were available under the name Jeep. By now the manufacturer creates various different models, but the Wrangler is still built. A modern version of the original simple, Spartan car that is unbreakable.
These are the Jeep models for which we remanufacture most parts:
Wrangler
Commander
Compass
(Grand) Cherokee