Brake pressure sensor fault: What should you do?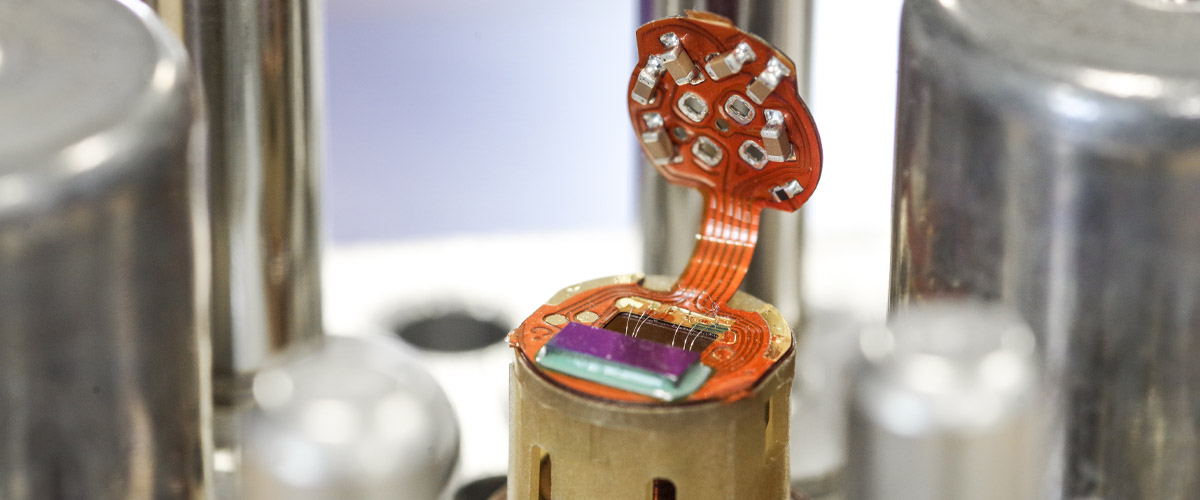 Brake pressure is one of those things you just can't do without. So, it may come as no surprise brake pressure is closely monitored during driving. Depending on which system is used, all modern braking systems therefore use one or multiple brake pressure sensors. They measure actual brake pressure, so the data can also be used for sophisticated systems like ESP and pre-collision braking. The main brake computer (often called ABS ECU or ABS unit) is able to understand the data that's comming from these pressure sensors. Along with data from wheel speed sensors, yaw rate sensors and proximity sensors, it can make it's own decisions when necessary, so the car can always be slowed down quickly in a safe way.
What exactly is a brake pressure sensor?
A pressure sensor is a device or instrument which is able to measure the pressure in gases or liquids. The sensor consists of a pressure-sensitive element which can determine the pressure being applied and components to convert the information into an output signal. A pressure sensor will generate a signal based on the measurement of the pressure applied. There are different types of pressure sensors. Pressure transducers (also called pressure transmitters) and pressure switches. A brake pressure sensor is a pressure transducer.
Pressure transducers give feedback on the actual system pressure through an analogue or digital output. Pressure transducers are generally more expensive than pressure switches but are more robust and stronger. Pressure transducers are able to withstand harsh environmental conditions and are resistant to water and dirt. Pressure transducers are suitable for vehicle applications offering excellent accuracy and high strength.
Where is the brake pressure sensor located?
This hugely depends on the configuration of the braking system and the used ABS ECU. For example, some Bosch 8.0 ABS systems that are used in Volkswagen have multiple stand alone sensors. One of them is located near the master cilinder. But there are also systems with an internal brake pressure sensor, such as the ATE (Continental) MK 60 ABS / ESP system.
So, what should I do if the brake pressure sensor failes?
If you've diagnosed a faulty brake pressure sensor yourself, we assume you know a thing or two about car mechanics and electronics. Still, we strongly advice to let an expert do the repair. The braking system is a safety feature after all. Some standalone sensors can be replaced pretty easy, but the system needs proper bleeding before the car can get back on the road.
It get's even more tricky when the braking system has an internal pressure sensor. In that case the only proper solution is to let the unit be repaired at specialists like ACTRONICS. Of course you can also choose to replace the ABS ECU, together with the hydraulic valve body and pump, but a brand new unit from the manufacturer is very expensive and will need programming onto the vehicle. You don't have to deal with these drawback when choosing repair. We always use top of the line components and our repair process is on par with OEM.
The ABS system with the most brake pressure sensor problems
There's a clear winner when it comes to brake pressure sensor problems: the ATE (Continental) MK 60 ABS / ESP system.
Affected makes and models with ATE MK 60 brake pressure sensor problems
Audi A2, Audi A3, Audi S3, Audi TT
BMW 1 Series, BMW 3 Series, BMW Z4
Citroen C2, Citroen C3, Citroen C5, Citroen C-Crosser, Citroen DS3
Ford C Max, Ford Fiesta, Ford Focus, Ford Kuga
Honda Accord, Honda Civic, Honda CR-V, Honda Insight, Honda S2000
Mazda 2, Mazda 3, Mazda 5
MINI One, MINI Cooper
Mitsubishi Grandis, Mitsubishi Outlander
Peugeot 1007, Peugeot 206, Peugeot 207, Peugeot 4007
Renault Espace, Renault Laguna
Seat Altea, Seat Leon
Skoda Octavia, Skoda Superb
Suzuki Grand Vitara, Suzuki Splash, Suzuki Swift
Vauxhall/Opel Astra, Vauxhall/Opel Zafira
VW Beetle, VW Bora, VW Eos, VW Golf, VW Jetta, VW Polo, VW Touran
Volvo C30, Volvo C70, Volvo S40, Volvo V50
Common brake pressure sensor fault codes
OBD
C0131 - Pressure sensor circuit malfunction
C1028 - Master cylinder pressure sensor fault
C1210 - Brake pressure sensor
C1288 - Brake pressure sensor circuit failure
C121D - Abnormality in brake fluid pressure sensor circuit
C1302 - Pressure sensor open circuit
Brand specific
0130 - Brake pressure sensor signal missing
0134 - Brake Pressure Sensor - Incorrect offset
01435 - Brake pressure sensor 1 (g201) electrical fault in circuit.
5124 - Pressure sensor circuit
5E20 - Pressure sensor 1 electrical fault
66-1 - Brake pressure sensor failure