Private individuals make their way to the garage thanks to the ACtronics Service Points
Last autumn we introduced a new concept: the ACtronics Service Point Program. The start of the Service Point Program in the UK was a welcome surprise for many garages. After a turbulent year, the free Service Point Program brought some positivity to the workshop. The first step was to launch a Service Point Locator on our website, where private individuals can find their nearest Service Point on the online map. But what have been the advantages? We did an investigation!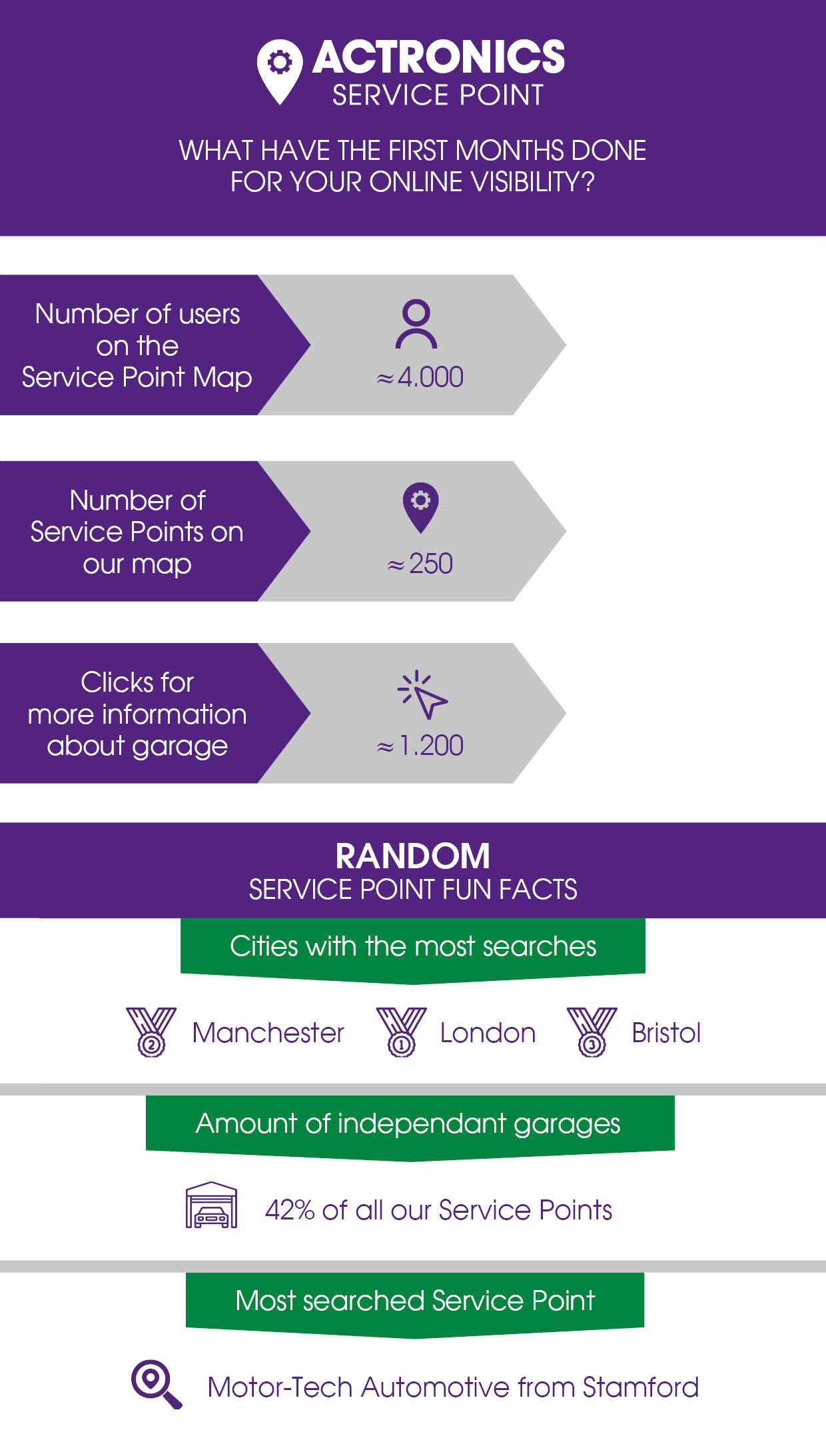 Would you like to know more about the ACtronics Service Points?
More information