Looking for a remanufacturing solution for Ferrari parts? Use the filters below to select the correct part. If the correct part is not listed, please contact our customer service.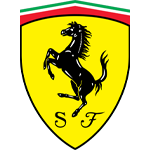 Haven't found what you are looking for?
Ask us for a quotation.
Or call us: 01206 849920
Get quote
No results found
Reset filter
Ferrari
The Ferrari story began in 1923 with Enzo Ferrari (1898-1988) who, after a period as a test driver, was soon put in charge of the Alfa Romeo factory team. In 1929 he therefore founded Scuderia Ferrari, which operated as a racing stable for Alfa Romeo. For ten years, the Scuderia was very successful, with Alfa Romeo's racing cars achieving numerous victories.
In 1939, however, the Alfa Romeo / Scuderia Ferrari combination came to an end. Alfa Romeo was partly nationalised and as the Scuderia was contractually forbidden to be associated with racing for four years, Enzo Ferrari temporarily concentrated on machines and parts for aviation under the name Auto Avio Costruzioni.
In 1943, when these 4 years were over, Enzo Ferrari immediately settled in Maranello, where the factory still stands today. His real passion was still racing, but as this was an extremely expensive hobby, he decided to produce his own cars under the name Ferrari. On 2 March 1947 the first real Ferrari appeared: the Ferrari 125 S. In the same month this car won its first race in Rome. The focus was on racing again. When Formula 1 was founded in 1950, Scuderia was immediately present. In 1951 and 1952, the championship was won immediately and since then the Italian brand has never left Formula 1.
We remanufactering parts for various types of Ferrari:
360 (Spider)
575M (Maranello)
612 Scaglietti
F430 (Spider)