Looking for a remanufacturing solution for Alfa Romeo parts? Use the filters below to select the correct part. If the correct part is not listed, please contact our customer service.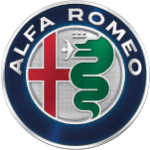 Haven't found what you are looking for?
Ask us for a quotation.
Or call us: 01206 849920
Get quote
No results found
Reset filter
Concerning Alfa Romeo
Cuore Sportivo. Without a doubt one of the best slogans in automotive history. The Milano based car manufacturer has a rich history in motor sport. Alfa Romeo has been and are currently successful in the Mille Miglia, the DTM (Germany) and Formula 1. The Giulia Sprint and GTAM are very popular in the classical rally races, as well as the models that followed over several decennia. Recently there has not been a lot of choice in the Alfa Romeo models but with the introduction of the Giulia and the soon to be introduced Tonale, Alfa Romeo hopes to be competitive again in the more affordable segment of the car market.
Parts of Alfa Romeo models we often see:
Looking for parts we can repair for your Alfa-Romeo? Check out our most popular categories: Alfa Romeo ABS units, Alfa Romeo ECUs, Alfa-Romeo instrument clusters