Looking for a remanufacturing solution for Iveco parts? Use the filters below to select the correct part. If the correct part is not listed, please contact our customer service.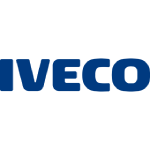 Haven't found what you are looking for?
Ask us for a quotation.
Or call us: 01206 849920
Get quote
No results found
Reset filter
Iveco parts repair
Iveco was only founded in 1975 and was created by the merger of 5 companies from 3 European countries (Italy, France and Germany). Iveco is historically based on the car company FIAT. Through takeovers, alliances and international joint ventures, Iveco has built its position among the big brands in road transport.
Iveco started developing vehicles much earlier. The first vehicle was manufactured by Fiat (Fabbrica Italiana di Automobili Torino) in 1899 in Turin, Italy. However, the company soon expanded into trucks and buses. In 1903, Fiat produced its first commercial vehicle and in 1929, a specialised department for industrial vehicles was created.

We have various parts that we can remanufacturing for Iveco cars: