Looking for a remanufacturing solution for Lexus parts? Use the filters below to select the correct part. If the correct part is not listed, please contact our customer service.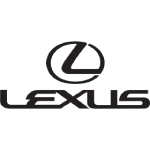 Haven't found what you are looking for?
Ask us for a quotation.
Or call us: 01206 849920
Get quote
No results found
Reset filter
Concerning Lexus
For a long time, Lexus was a 'US-only' brand, started as the luxury line of Toyota. This changed rapidly after the year 2000. A big reorganisation took place to make Lexus a global brand. Starting with the IS200 Lexus introduced the world to a series of models that should convince the global market. Lexus did not sell too well in Europe and that is why Lexus started to focus on hybrid and diesel technology. To improve the company image, Lexus worked for years on a real super-car; the Lexus LF-A. Because of the carbon fibre chassis and Yamaha V10 the LF-A became a very capable but extremely expensive supercar. One of the most expensive Japanese ever build. But Lexus did manage to show the world what they are capable of. Mission accomplished.
Most remanufactured parts are from these Lexus models:
IS series;
CT series;
RX series;
GS series;

Looking for parts we can repair for your Lexus? Check out our most popular categories: Lexus Instrument clusters