Looking for a remanufacturing solution for Subaru parts? Use the filters below to select the correct part. If the correct part is not listed, please contact our customer service.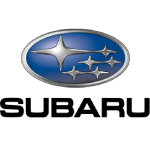 Haven't found what you are looking for?
Ask us for a quotation.
Or call us: 01206 849920
Get quote
No results found
Reset filter
About Subaru
If you ask around for the brand Subaru, people always seem to answer with 'boxer engine', 'all-wheel-drive' and 'rally'. Subaru has a faithful group of fanatics that adore these cars. The brand really gained in popularity after winning the World Rally Championship three successive times with the by now legendary Subaru Impreza WRX STI (Constructors title in 1995, 1996 and 1997). Pretty much every car built by Subaru afterwards offered all-wheel drive. This made the permanent four-wheel-drive hype even bigger; except for the BRZ every model build today is available as an AWD.
These are the Subaru models we do most remanufactures for:
Justy
Legacy
Outback
Forester

Looking for parts we can repair for your Mercedes-Benz? Check out our most popular categories: Subaru ABS units