Looking for a remanufacturing solution for Mercedes-Benz TCU? Use the filters above to select the correct part. If the correct part is not listed, please contact our customer service.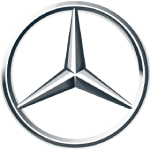 Haven't found what you are looking for?
Ask us for a quotation.
Or call us: 01206 849920
Get quote
No results found
Reset filter
Mercedes-Benz TCUs, we can remanufacture them
Mercedes-Benz uses the slogan 'Das beste oder nichts' not for nothing. Every type of Mercedes-Benz is equipped with a load of technology. The automatic gear boxes can be called revolutionary. The modern mechatronics creates a fluent transmission in all circumstances. A lot of this technology has been developed in house, but for the electronics an external party was sourced.
If we look at the TCUs that Mercedes-Benz uses, then we see that they cooperate a lot with VDO: we see their logo on the Siemens FTC, Temis VGS and the Continental 7G-tronic. Unfortunately, these TCUs do come with their faults, but ACtronics has a remanufacture solution for all of them.
The TCUs below are the ones we see most for remanufacturing:
A-Class W168 / W169 / W176
B-Class W245 / W246
C-Class W202 / W203 / W204 / W205 / S202 / S203 / S204 / S205
E-Class W210 / W211 / W212 / S210 / S211 / S212