Top 5 most remanufactured TCUs
Top 5 most remanufactured TCUs

A TCU, or Transmission Control Unit, is a component that controls an automatic gearbox. What an ECU is for the engine is a TCU for an automatic gearbox. For example, the speed driven, the temperature and the position of the throttle body, the TCU determines the ideal moment for changing gears. The special feature of these control units is the fact that there is so much diversity in systems, which means that the complaints can often be very diverse. That is why ACtronics has developed various remanufacturing solutions for these gearbox control devices, so that the car can go back on the road!
View all TCUs here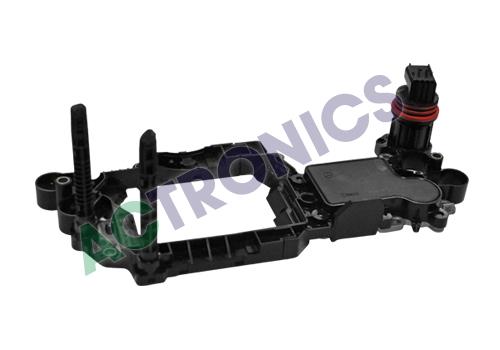 Temic VGS (722.8) CVT / FCVT
As soon as we call the numbers "722.8", a bell will ring with Mercedes experts. This is namely a notorious gearbox that is used in both the Mercedes-Benz A-Class (W169) and B-Class (W245). The TCU used in this CVT gearbox is known for errors on the shift position sensor and the speed sensor.
Cars with the Temic VGS (722.8) CVT / FCVT
Common error codes
Mercedes: P0657, P0705, P0717, P0720, P0722, P0739, P0741, P0793, P0842, P0843, P0896, P1634, P2722, P2731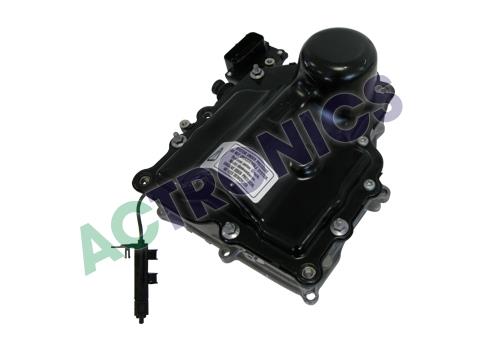 DSG 7 DQ200 (0AM)
The DSG7 is a seven-speed semi-automatic gearbox that was unveiled for the Volkswagen Group in 2008. The system was developed by LuK Clutch Systems and uses two dry plate couplings. Common problems we often see this when this part is coming in are a short circuit in the gearbox control device and / or a blown fuse, complete electronic failure of the gearbox and internal leakage in the hydraulic block.
Cars with the DSG 7 DQ200 (0AM)

Volkswagen Golf V 2003-2009

Volkswagen Golf VI 2005-2012

VW Passat 3C 2005-2010

VW Touran 1T 2003-2010

Audi A3 8P 2003-2012
Common error codes
VAG: 17099, 17225, 18012, 18303;
OBDII: P0562, 16946, P0841, P1604, P177F, P17BF, P1895, P189C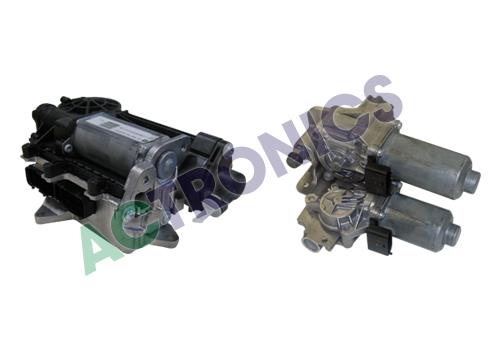 Easytronic (F13 MTA/F17+MTA)
As soon as you say robotic gearbox and Opel, you also say Easytronic in the same sentence. The system, consisting of a clutch actuator and the shift motor, was used by Opel in a large part of their range. The Easytronic, also known as model number F13 among connoisseurs, made both automatic switching and gear selector switch possible. The problem that this system can cause are immediately noticeable to the driver. For example, it is possible that the car no longer starts, that the transmission shifts poorly, or that "F" is constantly lit on the display.
Cars with the Easytronic (F13 MTA/F17+MTA)

Opel Astra H 2004-2010

Opel Corsa D 2006-2014

Opel Meriva A 2003-2013

Opel Zafira B 2005-2011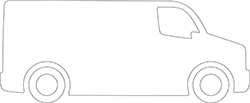 Opel Combo C 2001-2011
Common error codes
Opel: P1607, P1609, P1700, P1723, P1728, P1729, P1730, P1735, P1740;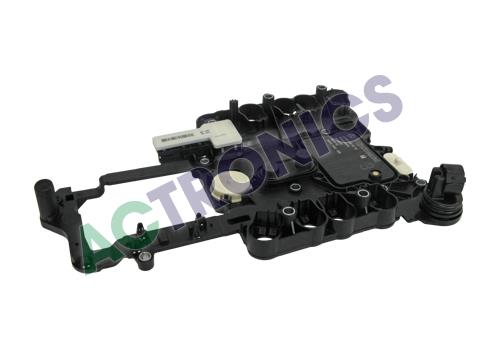 Continental 7G-tronic (722.9)
When Mercedes was looking for a control device for their 722.9, they turned to Continental. Unlike the previously known Mercedes gearboxes, this gearbox did not get five, but seven gears. The Continental 7G tronic was thus a fact. These extra gears gave the cars more comfort, lower fuel consumption and made shifting a lot smoother. The defect that we see by far the most frequent in this TCU are errors on the speed sensor. This can cause the car to switch poorly or to run in an emergency.
Cars with the Continental 7G-tronic (722.9)
Common error codes
Mercedes: P0705, P0717, P0718, P0720, P0721, P0722, P0723, P2200, P2201, P2204, P2205, P2206, P2207, P2550, P2716, P2767, P2768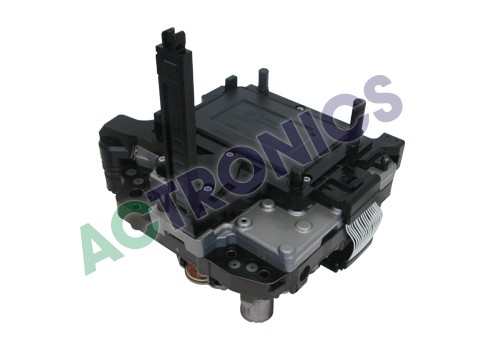 DSG 6 DQ250 (02E)
In 2003 Volkswagen introduced a new and revolutionary type of gearbox: the DSG. Their first version was the DSG6: a semi-automatic with six gears that uses two wet slat clutches. The mechatronic in the DSG6 ensures that the gearbox can operate fully automatically. Although the DSG is experienced as a relief for many users, we regularly see the mechatronics of this gearbox coming into our revision department. A flashing shift indicator ("PRNDS") that appears on the dashboard, random or illogical switching, or in some cases even complete failure of the gearbox are all known complaints for us.
Cars with the DSG 6 DQ250 (02E)

Volkswagen Passat 3C 2005-2010

Volkswagen Golf V 2003-2009

Volkswagen Touran 1T 2003-2010

Audi A3 8P 2003-2012

Audi TT 8N 1998-2006
Common error codes
VAG: 17085, 17099, 17106, 17119, 17130, 17140, 17145, 17150, 17155, 17160, 18012, 18115, 18148, 18154, 18221, 18222, 18223, 18226, 18227, 18228, 18231, 18232, 18233, 18236, 18237, 18238, 18241, 18242, 18243, 18246, 18247, 18248, 19164;
OBDII: P0701, P0715, P0722, P0735, P0746, P0756, P0761, P0766, P0771, P0776, P1604, P1707, P1740, P1746, P1813, P1814, P1815, P1818, P1819, P1820, P1823, P1824, P1825, P1828, P1829, P1830, P1833, P1834, P1835, P1838, P1839, P1840, P2732
Is your TCU not in this list?
No worries! We have a handy tool with which you can look up your TCU.