Looking for a remanufacturing solution for Ssangyong parts? Use the filters below to select the correct part. If the correct part is not listed, please contact our customer service.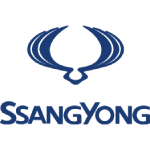 Haven't found what you are looking for?
Ask us for a quotation.
Or call us: 01206 849920
Get quote
No results found
Reset filter
Ssangyong parts repair
The South Korean car manufacturer Ssangyong was founded in Seoul in 1954. It is the fourth largest car manufacturer in South Korea with an annual production of over 100,000 vehicles and more than 4,000 employees. The company's name literally means "double dragon". The car manufacturer is engaged in the production of SUVs, luxury cars, pick-up trucks, vans, buses and trucks. In the past, Ssangyong has cooperated with Daimler-Benz, Daewoo and General Motors.
We have various parts that we can overhaul for Ssangyong cars:
ABS units
ECUs
Turbo Actuators
TCUs