Looking for a remanufacturing solution for Chrysler parts? Use the filters below to select the correct part. If the correct part is not listed, please contact our customer service.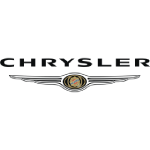 Haven't found what you are looking for?
Ask us for a quotation.
Or call us: 01206 849920
Get quote
No results found
Reset filter
About Chrysler
Few vehicles are currently sold under the "Chrysler" name, but this does not mean things are not going well. After the merger with Fiat in 2014, a strategy was chosen that focused more on the sub-brands. Jeep, Ram, Dodge and SRT all have a strong identity and therefore sell well. Chrysler itself is currently only focusing on the Pacifica, Voyager and the 300: spacious and comfortable transport for (large) families.
We carry out most remanufacturing for these Chrysler models
(Grand) Voyager
Crossfire
Sebring
Looking for parts we can repair for your Chrysler? Check out our most popular categories: Chrysler ABS units, Chrysler Instrument clusters, Chrysler TCUs