Looking for a remanufacturing solution for Land Rover parts? Use the filters below to select the correct part. If the correct part is not listed, please contact our customer service.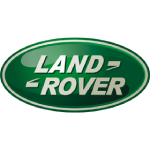 Haven't found what you are looking for?
Ask us for a quotation.
Or call us: 01206 849920
Get quote
No results found
Reset filter
About Land Rover
Can you name a British car brand even more iconic than Land Rover? Where other brands have a wide range of models, Land Rover continues to do what they do best: build excellent off-road vehicles. The Evoque and the Velar are of course aimed at the fashion-conscious public, but it is still a real Land Rover. To end with some good news: the new Defender has become a real robust Land Rover again.
This is what we remanufacturing the most of Land Rover:
Range Rover III: instrument cluster
Various types: Hella turbo actuator
Various types: Bosch 8 ESP