Looking for a repair solution for Mini parts? Use the filters below to select the correct part. If the correct part is not listed, please contact our customer service.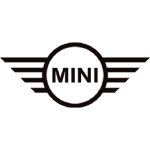 Haven't found what you are looking for?
Ask us for a quotation.
Or call us: 01206 849920
Get quote
No results found
About MINI
Since the introduction of the new Mini, Mini is not that Mini anymore, but the car sells well. Customers like the retro look combined with modern equipment. It is obvious that Mini is now part of BMW, the cars are well equipped and the quality is very high. Though a lot of admirers of the original model are still hoping for a smaller version. Maybe their wishes will be fulfilled: BMW is planning to introduce an electric version of the Rocketman concept car. Let's hope it is as funky looking as the 2011 design.
Most remanufactured Mini-model parts
MINI
MINI Coupé
MINI Roadster
MINI Clubman
MINI Paceman
MINI Countryman
Looking for parts we can repair for your MINI? Check out our most popular: MINI ABS units, MINI ECUs, MINI instrument clusters