Looking for a remanufacturing solution for Porsche parts? Use the filters below to select the correct part. If the correct part is not listed, please contact our customer service.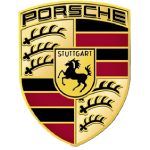 Haven't found what you are looking for?
Ask us for a quotation.
Or call us: 01206 849920
Get quote
No results found
Reset filter
Concerning Porsche
Pure perfection. This is how most 911 owners describe the car. Instead of trying to reinvent the wheel, Porsche kept the concept for several decennia and slowly but surely tweaked and improved the model. Even though Porsche is following trends (Cayenne, Macan and Taycan) they are famous for the 911. Never change a winning team. About winning, did you know that Porsche won over 24000 races worldwide? No other car manufacturer comes even close.
Most remanufactured parts are from these Porsche models:
911
Boxter
Cayman
Macan
Cayenne
Panamera
Looking for parts we can repair for your Porsche? Check out our most popular categories: Porsche ECUs, Porsche instrument clusters