Looking for a remanufacturing solution for Dodge parts? Use the filters below to select the correct part. If the correct part is not listed, please contact our customer service.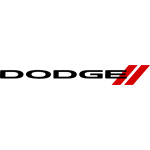 Haven't found what you are looking for?
Ask us for a quotation.
Or call us: 01206 849920
Get quote
No results found
Reset filter
Dodge
Dodge is an American car brand that primarily produces SUVs and pick-up trucks. It is owned by Chrysler LLC. Dodge vehicles are sold in more than 60 countries. The car manufacturer was founded in 1900 under the name Dodge Brothers Company when John and Horace Dodge decided to make cars instead of bicycles. Initially, however, Dodge produced parts for Henry Ford's cars.
It was not until 1914 that the first car under the Dodge brand name "Old Betsy" was produced. Due to increasing demand from customers, Dodge also began to develop trucks. At this time Dodge also received a contract from the army to supply cars for military purposes. The army was extremely satisfied with Dodge and so the Dodge vehicles gained the reputation of being very reliable and robust.