Looking for a remanufacturing solution for Hyundai parts? Use the filters below to select the correct part. If the correct part is not listed, please contact our customer service.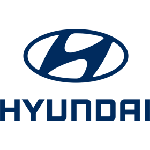 Haven't found what you are looking for?
Ask us for a quotation.
Or call us: 01206 849920
Get quote
No results found
Reset filter
About Hyundai
The Korean manufacturer Hyundai has only recently been selling cars. In 1976 production of their first car model started, the Pony, designed by Giugiaro. Due to the lack in experience, a lot of technology had to be bought from other manufacturers. Quality was average and sales prices were low, therefore Hyundai did not sell many cars in Europe. After buying part of Kia and the cooperation agreement with BAIC Group in 2002, Hyundai grew quickly. This was notable in the amount of different models that Hyundai produced. Major improvements were made on design and quality. Hyundai gained a lot in popularity, in recent years the company sold around 4.5 million cars a year.
Hyundai models me remanufacture parts of:
Getz
Matrix
I20
I30
Santa Fé
Looking for parts we can repair for your Hyundai? Check out our most popular categories: Hyundai ABS units, Hyundai ECUs, Hyundai Instrument clusters