Looking for a remanufacturing solution for Volvo parts? Use the filters below to select the correct part. If the correct part is not listed, please contact our customer service.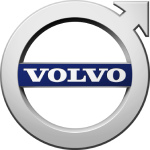 Haven't found what you are looking for?
Ask us for a quotation.
Or call us: 01206 849920
Get quote
No results found
Reset filter
About Volvo
When talking about Volvo everyone is thinks of solid and safe cars. Why is this? The base for this image was created in 1959 when Volvo decided to release the patent the innovative 3 point seat belt. Safety first, even if you would buy a car of another brand. This gesture created a lasting impression. Since then Volvo has been proactive designing new safety features like the side impact protection system. (SIPS, 1991), headrest that prevent whiplash (WHIPS, 1998), blind spot detection (BLIS, 2003) and other safety systems. The Swedish manufacturer has earned their image.
These Volvo models create most remanufacture orders:
C30 2006-2013
S40 1996-2003 2004-2012
V40 1996-2003
S60 2001-2008 2009-2017
V70 1998-2001 2002-2007 2008-2017
Looking for parts we can repair for your Volvo? Check out our most popular categories: Volvo ABS units, Volvo ECUs, Volvo Instrument Clusters