Looking for a remanufacturing solution for BMW parts? Use the filters below to select the correct part. If the correct part is not listed, please contact our customer service.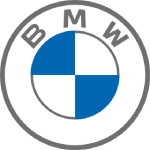 Haven't found what you are looking for?
Ask us for a quotation.
Or call us: 01206 849920
Get quote
No results found
Reset filter
About BMW
Although BMW is considered a real premium brand, they have always wanted to distinguish themselves by being sporty. For example, their slogan is "Freude am Fahren" and the "M" in the M models stands for "Motorsport". That this is not just a type designation is also evident from the past. The first turbocharged engine in Formula 1 to win a championship was a car with a BMW engine and many enthusiasts can still remember the legendary BMW M1 Procar. BMW has therefore retained a very long time on rear-wheel drive, even if that was not always the most logical choice. In short, a modern BMW may be premium, with all the associated technology, but the cars will always keep a sporty edge.
We carry out most remanufacturing for these BMW models
1 series E81 / E82 / E87 / E88 / F20 / F21
3 series E46 / E90 / E92 / E93 / F30 / F31 / F80
5 series E60 / E61 / F10 / F11 / F90
7 series E65 / F01
X3 E83 / F25
X5 E53 / E70 / F15 / F85
Z4 E85 / E86 / E89
Looking for parts we can repair for your BMW? Check out our most popular categories: BMW ABS units, BMW ECUs, BMW instrument clusters