Looking for a remanufacturing solution for Toyota parts? Use the filters below to select the correct part. If the correct part is not listed, please contact our customer service.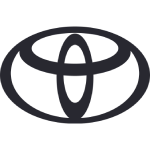 Haven't found what you are looking for?
Ask us for a quotation.
Or call us: 01206 849920
Get quote
No results found
Reset filter
About Toyota
Every 5 seconds a new Toyota car is manufactured. This shows that things are done right. If you are looking for quality, innovation in (hybrid) drive techniques, a reliable workhorse or something more fast and exclusive, Toyota has a model for every demand. For years Toyota was the largest car manufacturer in the world, the Corolla is in a league of its own for sales numbers, it has been sold more than 40 million times.
These models create most of our remanufactured:
Aygo
Yaris
Corolla
Auris
Avensis
Looking for parts we can repair for your Toyota? Check out our most popular categories: Toyota ABS units, Toyota ECUs, Toyota Instrument clusters